36 Gordon Street, Netanya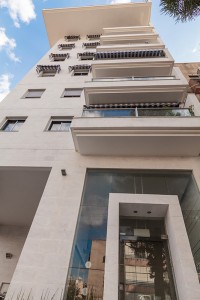 In the center of the city of Netanya, an 8-floor building has been erected on one of the oldest and most central street, within walking distance from the center of events.
This building stands out in the landscape of the old street because of its unique design and prestigious lobby.
The project was populated in 2013.